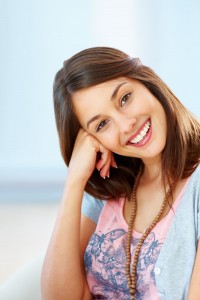 Have you been thinking about getting dentures? Do you have missing teeth that need replacement? When you need Cedar City dentures you will do well to visit us at Corry Dental where we provide attractive and comfortably-fitting dentures for our patients.
At Corry Dental our fine dentists are Dr. Doug Corry and Dr. Aaron Lewis. Our practice provides exemplary cosmetic and family dentistry care. We also provide sedation dentistry for our patients who are anxious about their dental treatment procedure. Our goal is to always provide top quality care and making sure that are patients are comfortable and stress free. For our patients who need Cedar City dentures, we are able to provide them with natural-looking and well-fitting dentures. We also make sure that we inform our patients about the importance of denture maintenance and care. We want your dentures to last a long time, and prove to be a great asset to your enjoyment of your everyday life. Dentures are custom made to fit each patient. They fit into your mouth and rest on your gums; they replace the teeth that you have lost and will improve your ability to eat as well as improve your self-esteem and confidence.
Cedar City dentures can take several forms. Dentures may be a full set of false teeth that adhere to your gums with adhesive. Bottom dentures can sometimes be more firmly secured with dental implants. Dentures are taken out to be cleaned several times a day. You may want to be careful about eating several types of food. But you will be able to laugh, smile, and chew normally again! Partial dentures, or bridges, have one or several teeth that clip onto dental crowns on adjacent teeth. They can be easily removed for cleaning. They look, feel and function just like natural teeth. Some important tips for denture maintenance and care include: remove your dentures after eating; carefully rinse your dentures after removal; always be careful when handling your dentures; brush your dentures at least once a day to keep them fresh and clean smelling; soak your dentures overnight for thorough cleaning; and always rinse your dentures in the morning before placing them back in your mouth. To meet with one of our fine dentists regarding getting dentures to replace your missing teeth, contact us for an appointment.
Corry Dental
427 S. Main St.
Cedar City, UT 84720
Call: 435-562-7068