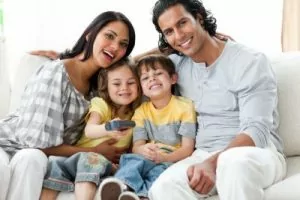 At Corry and Luis Dental we provide dental care for all ages. Our Cedar City family dentist can help you learn more about our practice and what we can do for you and your family's dental health. Our dental care practice handles extractions, cleanings, orthodontic care and treatment for gum disease.
Experience the difference at Corry and Lewis Dental. Patients can schedule appointments online as well as call our offices to make an appointment. We're open during regular business hours and have plenty of parking for a patients to get to our offices easily. As a full-service dental office, we can offer you appointments for, dental exams, cleanings, orthodontics and more. As a Cedar City family dentist favorite, we want to offer you a reasonable way to have your dental care done. Right now we're offering some online specials. One of them is for a $25 complete exam and x-rays, and a $35 regular cleaning, all for new patients.
Another discount at our Cedar City family dentist office is a teeth whitening for only $199. This is a $299 value, with a savings of $100. We offer the best in cosmetic and family dentistry as well as sedation dentistry, serving the areas of Cedar City Utah, and surrounding communities like Parowan and Enoch, Utah. Other services we offer include dental crowns and bridges, veneers, dentures, restorative dentistry and root canals. Our sedation dentistry is designed for patients who have anxiety and need that extra bit of care to go through a dental procedure. It is safe and effective. Ask us about our sleep disorder treatments, which can help patients who suffer from severe issues such as sleep apnea, a disorder that can cause fatigue, trouble concentrating, exhaustion, and headaches but can be treated with the right procedures which include certain devices.