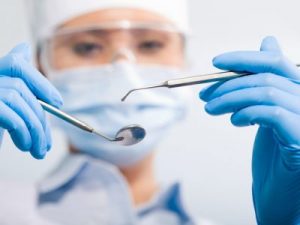 At Corry Dental, we treat gum disease as well as periodontal disease and other dental ailments in a relaxing and professional atmosphere. Gum disease is a prevalent problem, but with proper cleaning, treatment and annual cleanings, it can be reversed. Gum disease occurs when the gums become infected with bacteria, plaque and tartar buildup. We treat gum disease and provide dental care Enoch for patients in the neighborhood who need quality dental care. We have a friendly and helpful staff who can explain any of our procedures to you.
If the pockets under the gums get too decayed due to bacteria hiding in the pockets, a periodontal cleaning may be recommended. If the pockets of the gums are under 4mm, we may recommend a periodontal root scaling or a planing. This is a more aggressive type of cleaning that gets into the pockets to clear bacteria that lives there, and cleans under the flaps of the gums. During your dental care Enoch exam, we will also check for gingivitis. Mild gum conditions like gingivitis can affect teeth and become worse over time. Gingivitis can inflame the pockets of the teeth and gum around it, causing symptoms like swelling, bleeding and redness. Proper brushing and flossing habits help alleviate gum diseases and gingivitis. If the condition worsens, periodontal disease can cause bone and tooth loss.
Annual dental cleanings allow our dentist to get into spaces of the teeth where regular brushing and flossing alone cannot. A cleaning can help rid the teeth of gingivitis. Our dental care Enoch office also offers treatment options like periodontal exams and cleanings, at home treatments that the patient can practice on their own time to clear up their oral health, and oral therapies. Twice daily brushing and flossing are great ways to keep gum disease at bay.