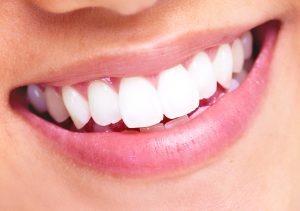 Just when you thought that dental implants were the only real way to go when it came to fixing that troublesome gap in your smile, something else comes along to shake the restorative game up. We at Corry Dental pride ourselves in providing up to date solutions for any aesthetic dental problems. Visit our dentist Enoch today and ask about dental bridges.
Feeling down about your formerly world-beating smile coming apart? Build a bridge and get over it. No, literally build a bridge, the dental kind. That's right. Over thirty years teeth replacements have come a long way. You might be wondering what exactly is the difference between a dental bridge and an implant. Fair enough—let's explore. Dental implants are a solution to gaps that involve actual tooth replacements that are inserted into a slot that is literally attached to your jaw bone. On the other hand, a dental bridge is literally a bridge up of one or several crowns for teeth on either side of the gap (known as abutment teeth). Unlike dental implants, bridges won't cost you an arm and a leg to acquire—although their durability does leave more to be desired. Four types of bridges also exist: traditional, cantilever, Maryland, and implant-supported bridges. Sparking your curiosity? Feed it some more by reaching out to Corry Dental and feel free to ask us anything about bridges, how they work, and whether you're a candidate for this procedure. Our dentist Enoch eagerly awaits your reach out.
Speaking of which, to get that done all you have to do is pick up the phone and call Corry Dental. See? Easy. Or if you're not a fan of phone calls, shoot us an e-mail—that works, too. Don't wait any longer. Take that first major step by visiting our dentist Enoch.
Corry Dental
427 S. Main St.
Cedar City, UT 84720
(435) 562-7068