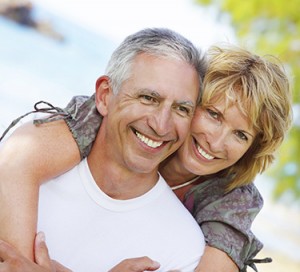 If you are missing teeth, Corry Dental has several options to help restore your smile. Though it is tried and true, dentures are still a viable option.
What Are Dentures?
Dentures are a custom made apparatus that fits into your mouth, on your gums, that replaces teeth you have lost.
There are several types of dentures available, including:
Traditional Dentures
These dentures are a full set of false teeth that are fit into a set of artificial gums. They adhere to your gums with adhesive. You take them out to clean them, and you may need to be careful about some of the foods you eat. However, they are still a viable option for those who have lost teeth and want to be able to laugh, smile, chew and eat normally again.
Partial Dentures
This type of dentures are like a retainer. They are a device that has one or several teeth that clip onto dental crowns on each side of the gap in your smile. They are easily removed. Partial dentures look, feel and function like your natural teeth.
Implant Supported Dentures
For a more stable, permanent solution, implant supported dentures may be your best option. These dentures attach to dental implants, which are basically "new" permanent teeth. Dental implants are metal rods that replace your original tooth root. The implants are capped with dental crowns, and the dentures attach to the crowns.
Dentures, in any form, are a wonderful option to give you back your life again. They make your mouth feel full and complete again. They look natural so you can smile and laugh again. If you have experienced any speech disorder or impediment because of missing teeth, dentures usually correct this.
We want you to feel comfortable with the dental choices you make, so we take the time to discuss with you all the options you have. We believe that the more informed our patients are, the better they will feel about the dental choices they make. We want to partner with you to restore your beautiful and healthy smile. Call today!