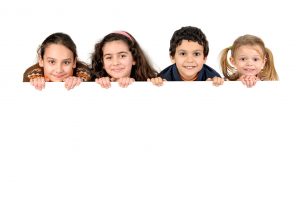 From an early age, we are taught to take good care of our teeth, gums, and mouth. Often this can feel like a chore, but when your diligence is rewarded with a beautiful, healthy smile, it's easy to see why proper dental care at all ages is so important. However, our wide variety of general, pediatric, cosmetic, and restorative treatments can effectively help all kinds of patients looking for a family dentist and Cedar Park kids' dentist, from those who are simply seeking regular check-ups to maintain their teeth throughout the years, to those who need much more in-depth reconstructive work to truly regain a healthy, beautiful smile.
As our dentists will tell you, proper dental care and routine dental exams can easily prevent future problems, such as cavities, gum disease, or even the dreaded root canal, allowing us to catch (and treat) problems concerning your teeth and gums earlier than ever, potentially saving you time and money. Pediatric care is also available for the littler smiles in your family! Our team of Cedar Park kids' dentists always takes the time to treat your son or daughter gently and carefully so that they can feel at ease in our office. We also offer cosmetic dentistry. Today, more and more people are becoming interested in improving not only the health of their smile, but its appearance as well. With the transformative power of cosmetic techniques, we can dramatically improve the appearance of your teeth and give you a look you can feel better than ever about. Similarly, whether you're struggling with decay, enamel damage, or even a tooth that's missing altogether, no matter what your age, our dental team can help revitalize your smile with restorative care.
We enjoy providing patients of all ages with the support, kindness, and exceptional services they need to achieve and maintain optimal oral health. For proper care, we recommend that each member of your family visit us twice a year to receive a routine, general dental exam.
Let our Cedar Park kids dentist be your new destination for the dental needs of every member of your smiling family; let our family take care of yours.
Corry Dental
427 S. Main St.
Cedar City, UT 84720
(435) 562-7068