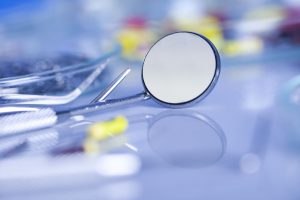 Not everyone is comfortable with visiting the dentist. There are several reasons why you may feel anxious or nervous about a dental visit, whether you need a simple routine examination or a procedure completed. Sedation dentistry may be the solution for you. With the help of our Enoch sedation dentist here at Corry Dental, you can finally rest easy and get the comprehensive dental care and attention that you both need and deserve.
Some people are generally anxious about seeing any kind of medical professional, sometimes feeling uncomfortable when they are simply in a doctor's office or medical building of some kind. These apprehensions may be linked to previous memories or other experiences in such locations. Other individuals may have pain threshold that are fairly low, meaning that even the most routine dental procedures are more intensive and uncomfortable for them. Thus, people who have these fears may put off seeing the dentist, and this can be dangerous for a person's dental health overall. If you happen to be one of these individuals, and sedation dentistry is something that you will want to consider. Here at Corry Dental our Enoch sedation dentist will be able to provide you with the necessary amount of sedative or anesthetic that will allow you to rest easy and undergo the duration of your dental procedure without a worry at all. Here at our dental offices, we do everything we can to make you feel welcome and comfortable. Once you're in the dentist's chair, you will not have to worry about feeling any pain or apprehension because the sedative we provide you will be custom to your needs and will be adjusted to suit your comfort levels.
Putting off visiting the dentist can be bad for your dental health, especially if you have a pressing issue that needs treatment. If you are interested in learning more about sedation dentistry and what it can do to change your life, please feel free to call us here at Corry Dental to set up an appointment with our Enoch sedation dentist today.
Corry Dental
427 S. Main St.
Cedar City, UT 84720
(435) 562-7068