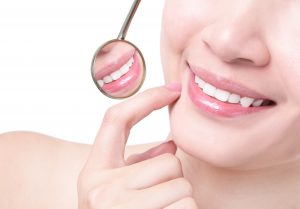 Dental sedation is an ideal choice if you are nervous about dental work, you have difficulty sitting still, or if you're getting a lot of dental treatment done all in a single session. At Corry Dental, it is our goal to make your experience at our office as comfortable as it can possibly be. So instead of avoiding making a visit to our local dentist in Cedar City UT and risking the well-being of your teeth and gums, you can get the dentistry that you require, effectively, simply, and without undue anxiety.
There is more than one type of sedation, but when you want to remain awake and alert while also feeling completely relaxed and free of being frightened, the best option is oral sedation in the form of a pill that you will take before you come to our dental office. Because of the sedation effect, including before and after your dental procedure, it is necessary for you to get someone to drive you to and from your appointment, as you will not be able to drive yourself. You will feel less pain when you feel comfortable, and because you are so at ease, our local dentist in Cedar City UT may be able to do more work than could ordinarily be accomplished in only one visit. Unlike wit IV sedation or nitrous oxide, taking a pill is simple, non-invasive, and still allows you to be able to respond to questions during the time that our local dentist in Cedar City UT is working on you. Afterward, you may have little or no memory of the session.
Making dentistry a less stressful experience for you, our valued patient, is what we are dedicated to here. Call our office and book an appointment to be seen. We will tell you all about sedation dentistry so that you can take advantage of it.
Corry Dental
427 S. Main St.
Cedar City, UT 84720
(435) 562-7068