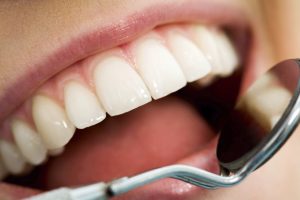 If you are looking for an excellent dental practice where your entire family will be warmly welcomed and receive excellent care, then you should come to see us at Corry Dental. At our Enoch family dentistry practice, you will be seen by one of our expert dentists, just one of whom is Dr. Doug Corry.
Patients of all ages are always welcomed into our dental practice. At our Enoch family dentistry practice, we provide family dentistry service, as well as cosmetic dentistry treatment. We are also happy to offer sedation dentistry for our most anxious patients. Sedation dentistry allows patients to be able to relax during the dental care, so that they can receive the dental care that they need. In addition, patients can receive more dental care at one office visit when sedation dentistry is used, limiting the need of dental visits that you will need. Our office is extremely comfortable and convenient, so that our patients will always feel relaxed when they come to our dental practice. Patients are able to receive many different types of dental treatments at our office including: complete dental exams; teeth cleanings; dental fillings for cavities; dental crowns; treatment for gum disease; home care instruction;root canal treatments; and many other dental services. Some of our cosmetic dentistry services include: porcelain veneers; professional teeth whitening; dental crowns; dental implants; and treatment with Invisalign clear braces. Patients find that our dentists and entire staff truly care about their needs and comfort, and know that they will have a relaxing time at our dental office. Our dental practice is state of-the-art so our patients are able to have the most modern treatments to guarantee the very best dental results. Our patients' safety and concern is always our number one priority.
For an appointment to be seen by our dentist at our Enoch family dentistry practice, contact us today.
Corry Dental
427 S. Main St.
Cedar City, UT 84720
(435) 562-7068